"Not for fame or reward, not lured by ambition or goaded by necessity, but in simple obedience to duty." 
–Inscription at Arlington Cemetery
On the morning of Thursday, 12 October 2000, USS Cole, under the command of Commander Kirk Lippold, docked in Aden harbor for a routine fuel stop. Cole completed mooring at 09:30. Refueling started at 10:30. Around 11:18 local time (08:18 UTC), a small craft approached the port side of the destroyer, and an explosion occurred, creating a 40-by-40-foot gash in the ship's port side, according to the memorial plate to those who lost their lives. According to former CIA intelligence officer Robert Finke, the blast appeared to be caused by explosives molded into a shaped charge against the hull of the boat. Around 400 to 700 pounds (200–300 kg) of explosive were used. The blast hit the ship's galley, where crew were lining up for lunch. The crew fought flooding in the engineering spaces and had the damage under control after 3 days. Divers inspected the hull and determined that the keel was not damaged.
17 sailors were killed and 39 were injured in the blast. The injured sailors were taken to the United States Army's Landstuhl Regional Medical Center near Ramstein, Germany, and later, back to the United States. The attack was the deadliest against a U.S. Naval vessel since the Iraqi attack on the USS Stark on 17 May 1987. The asymmetric warfare attack was organized and directed by the terrorist organization al-Qaeda. In June 2001, an al-Qaeda recruitment video featuring Osama bin Laden boasted about the attack and encouraged similar attacks.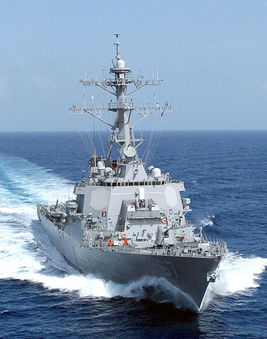 Please scroll down to find your Hero then click on the picture to go to their Bio page &  a link to their Hero Marker map…..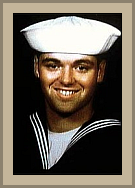 HT2 Kenneth E. Clodfelter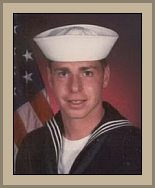 CPO Richard Costelow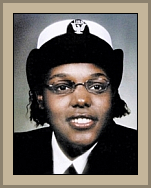 MSSN Lakeina M. Francis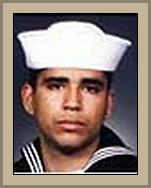 SN Timothy L. Guana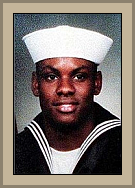 SN Cherone L. Gunn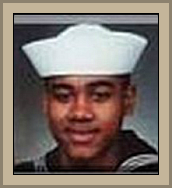 SN James Rodrick
McDaniels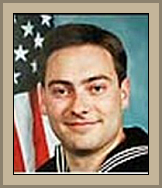 EN2 Marc I. Nieto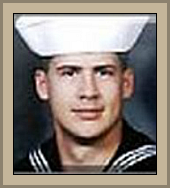 EW2 Ronald S. Owens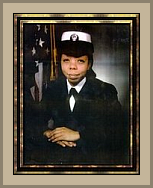 SN Lakiba N. Palmer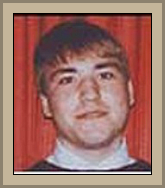 ENFN Joshua L. Parlett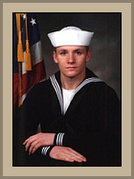 FN Patrick H. Roy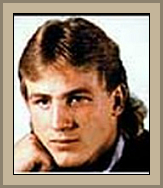 EW1 Kevin S. Rux
MS3 Ronchester M.
Santiago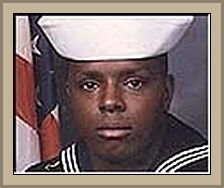 PO2 Timothy L. Saunders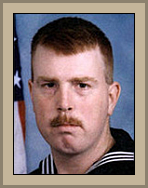 FN Gary G. Swenchonis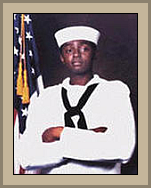 LT Andrew Triplett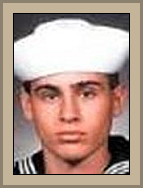 SN Craig B. Wibberley