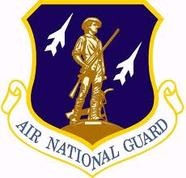 SSGT. ANDREW H. BRIDGES
Hometown / City: Chesapeake, Va.
Date of Death: March 3, 2001.
Branch: VA Air NG.
Unit: 203rd Red Horse Flight of the Virginia Air National Guard
Andy Bridges was in constant motion.
He rode a Harley, was two steps from becoming a black belt in karate. He had two jobs, as a firefighter and paramedic, and as a hospital lab technician at Maryview.
And Bridges was a family man, who worked hard so that his wife, Tina, could stay home with their two daughters, 9-year-old Erica and 1-year-old Madison.
Sundays were spent with friends munching on chicken wings and watching wrestling at the Bridges' Deep Creek home. During work days, his wife and their daughters would come up to the fire station – their home away from home.
"They were just so happy together," said Amy Baydowicz, a family friend and a paramedic who worked with Bridges.
A veteran of the U.S. Coast Guard, Bridges worked 6 1/2 years as a paramedic and became a firefighter about a year ago. He learned quickly, but when he wasn't sure, he asked questions, co-workers said. Lots of questions.
He was a hazardous materials team member and recently volunteered to attend a weeklong training session, Capt. Michael Winslow said.
"He wanted to get that edge that he had" as a paramedic, Winslow said. "Andy was a can-do person."