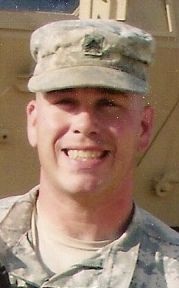 STAFF SGT. CHRISTOPHER D. WORRELL – U.S. Army
Hometown / City: Virginia Beach, VA
Date of Death: Thursday, April 22, 2010
Conflict: Operation Iraqi Freedom (Iraq)
Branch: U.S. Army
Rank: Staff Sgt.
Unit: 4/2 SBCT 702 BSB
Post / Base: Ft Lewis
Birth: Jun. 2, 1974
Death: Apr. 22, 2010
Baghdad, Iraq
Staff Sgt. Christopher D. Worrell, 35, of Virginia Beach, Va., died April 22 in Baghdad, Iraq, of injuries sustained during a non-combat related incident. He was assigned to the 702nd Combat Support Battalion, 4th Stryker Combat Team, 2nd Infantry Division, Joint Base Lewis-McChord, Wash.
Burial:
Tahoma National Cemetery
Kent
King County
Washington, USA
Plot: Sec 7 Site 24