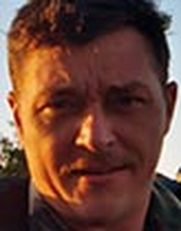 SFC ROBERT K. MCGEE – U.S. Army
Hometown / City: MARTINSVILLE, VA MARTINSVILLE (CITY)
Date of Death: Wednesday, June 30, 2004
Conflict: Operation Enduring Freedom (Afghanistan)
Branch: U.S. Army
Rank: SFC
Unit: B COMPANY, 2D BN, 1ST SPECIAL FORCES GROUP, (ABN), FORT LEWIS, WA 98433
Birth: Aug. 10, 1966
Death: Jul. 1, 2004
Manila, Philippines
Staff Sgt. Robert K. McGee of Martinsville, Virginia volunteered for Special Forces training in January 1988 and upon completion of the Special Forces Qualification Course, was assigned to Okinawa, Japan. In October 1992, McGee was reassigned to the U. S. Army John F. Kennedy Special Warfare Center and School at Fort Bragg where he taught Special Forces students. Three years later, he was assigned to 3rd Battalion, 1st SFG serving as the senior weapons sergeant on ODA 185. While assigned to the detachment, McGee's experience in waterborne training contributed immeasurably to that team's success. Once again he lead his detachment's training of unconventional warfare techniques to Host Nation forces while deployed to various countries in the Asia-Pacific Theater. After serving 10 years as a Special Forces Soldier, McGee chose to finish his military career and begin a new career in the computer industry in Nashville, Tenn. With the tragic events that gripped the nation and world in September of 2001, and an undying determination and resolve to give back to this great nation, Robert McGee once again volunteered for active service within the ranks of the Special Forces community and was assigned to the 1st SFG at Fort Lewis. While assigned to ODA 151, he was on the forefront of our nation's fight to rid the world of terror. Deployed in support of the global war on terrorism to the Philippines during Operation Enduring Freedom-Philippines, his mentoring, training and leadership were instrumental in the success attained in providing the Armed Forces of the Philippines with the tools necessary to combat terrorism within their region. His awards and decorations include, Meritorious Service Medal, Army Commendation Medal, Army Achievement Medal, Good Conduct Medal, Joint Meritorious Unit Award, National Defense Service Medal, Armed Forces Expeditionary Medal, Multinational Force and Observers Medal, Noncommissioned Officers Professional Development Ribbon, Army Service Ribbon, Overseas Service Ribbon, Expert Infantry Badge, Master Parachutist Badge, Scuba Diver Badge, Expert Marksmanship Qualification Badge, Malaysian Parachutist Badge, Special Forces Tab, Royal Thai Army Airborne Wings. Robert was preceded in death by father, Guy Thomas Woods. He died of non-combat related injuries in Manila, Philippines at age 37.
Army
2nd Battalion
1st Special Forces Group
Fort Lewis, Washington Burial:
Cremated, Other.