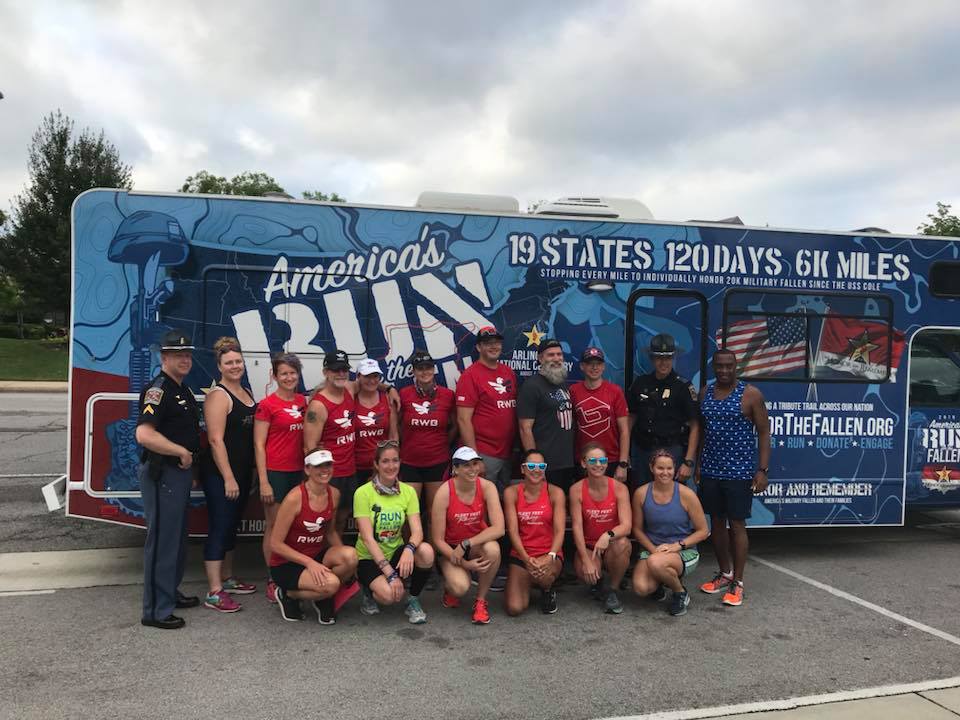 Join Alabama's
Runner Team
Jones Valley Park, Huntsville AL | 100 Miles
We are assembling a team of runners to complete a total of 100 miles over two (2) days at the Jones Valley Park in Huntsville Alabama. The run has a specific timetable for each marker throughout each day.
Runners will run approx. 1 mile for every Alabama fallen military hero who died while serving during the current war on terror, stopping to salute and give tribute by name at every Hero Marker, briefly greeting family, friends and comrades who may be waiting nearby. Stopping no longer than 90 seconds each.
Each runner must be physically capable of a consistent 9-10 minute mile for an hour. We are looking for runners dedicated to the remembrance of those who gave their lives and their families. A specific pace RAIN or SHINE must be maintained in order to timely greet waiting families.
We will be adhering to local guidelines in response to the risks of COVID-19 to include breaking groups up to maintain limits and maintaining 6 feet of separation between people.
Disclaimer: COVID-19 is caused by a coronavirus called SARS-CoV-2. Older adults and people who have severe underlying medical conditions like heart or lung disease or diabetes seem to be at higher risk for developing more serious complications from COVID-19 illness. The Virus is mostly spread by respiratory droplets released when people talk, cough, or sneeze.
Please practice the following guidelines before, during, and after events: *wash your hands often (avoid touching your eyes, nose, and mouth with unwashed hands) *social distancing: stay at least 6 feet (about 2 arms' length) from other people *cover your mouth and nose with a cloth face cover when around others (not required for events, but it's up to your discretion) *staying home when sick, "monitor your health" *discourage sharing of items that are difficult to clean, sanitize, or disinfect