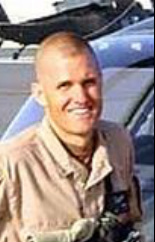 CHIEF WARRANT OFFICER, FOUR MATTHEW S. LOUREY – U.S. Army
Hometown / City: KERRICK, MN PINE
Date of Death: Friday, May 27, 2005
Conflict: Operation Iraqi Freedom (Iraq)
Branch: U.S. Army
Rank: Chief Warrant Officer, Four
Unit: TROOP C, 1ST SQUADRON, 17TH CAVALRY (TF LIBERTY), FORT BRAGG, NC
Birth: Jul. 28, 1964
Laurel
Prince George's County
Maryland, USA
Death: May 26, 2005, Iraq
CW4 US ARMY
Matthew Scott Lourey
CW4 Matthew Scott Lourey died May 26, 2005 in Baqouba, Iraq in service to his country. Matt was serving his second combat tour in Operation Iraqi Freedom. He was committed to serving his country as an Army aviator. From the time he was a boy Matt wanted to serve in the military and fulfilled this dream with 21+ years of honorable service. He was a decorated Kiowa Warrior helicopter pilot. He was assigned to C Troop, 1st 17th Cavalry in the 82nd Airborne. He was admired and beloved by those he flew with and the soldiers they supported.
Matt was born July 28, 1964 in Laurel, Maryland. He grew up in Kerrick, MN and graduated from Askov High School in 1982.
Matt was preceded in death by his brothers, Jay and Fernando, and his grandparents, Forrest Lourey of Kerrick, and Everett and Alice Savage of Little Falls.
Matt is survived by his beloved wife, CPT Lisa Sue Lourey, whom he married May 11, 2002 and recently built a home with in Lorton, VA. Matt is also survived by his loving parents, Eugene D. Lourey and Senator Becky (Savage) Lourey of Kerrick. He is survived by nine siblings: Tim and his wife Lori Trifilette of Oliver, WI; Tony and his wife Marlana Benzie-Lourey of Kerrick; Leah Gerard and her husband Ken of Sturgeon Lake; Kristin Verville and her husband Scott of Eau Claire, WI; Kim Bohnsack and her husband Dan of Burnsville; Ben of Oakland, CA; Heidi of Kerrick; Maria Lourey-Bowen and her husband Joe of Kerrick; and Nick of Askov. Matt will be lovingly remembered by numerous nieces, nephews, and cousins, as well as countless friends and colleagues. His wit, indomitable spirit, and selfless courage will serve as an inspiration to all who were blessed to know him.
A public memorial service will be held for Matt on Friday, June 3, 2005 at 1:30 p.m. at the new East Central High School in Askov, MN, located 1/4 mile east of Highway I-35 exit 195. Matt will be interred in Arlington National Cemetery with full military honors.
Published in Star Tribune on June 1, 2005
Burial:
Arlington National Cemetery
Arlington
Arlington County
Virginia, USA
Plot: Section 60 Site 8187